Panchmel Dal
The goodness of so many dals (lentils) make it a perfect everyday dal also or when you are looking for a change.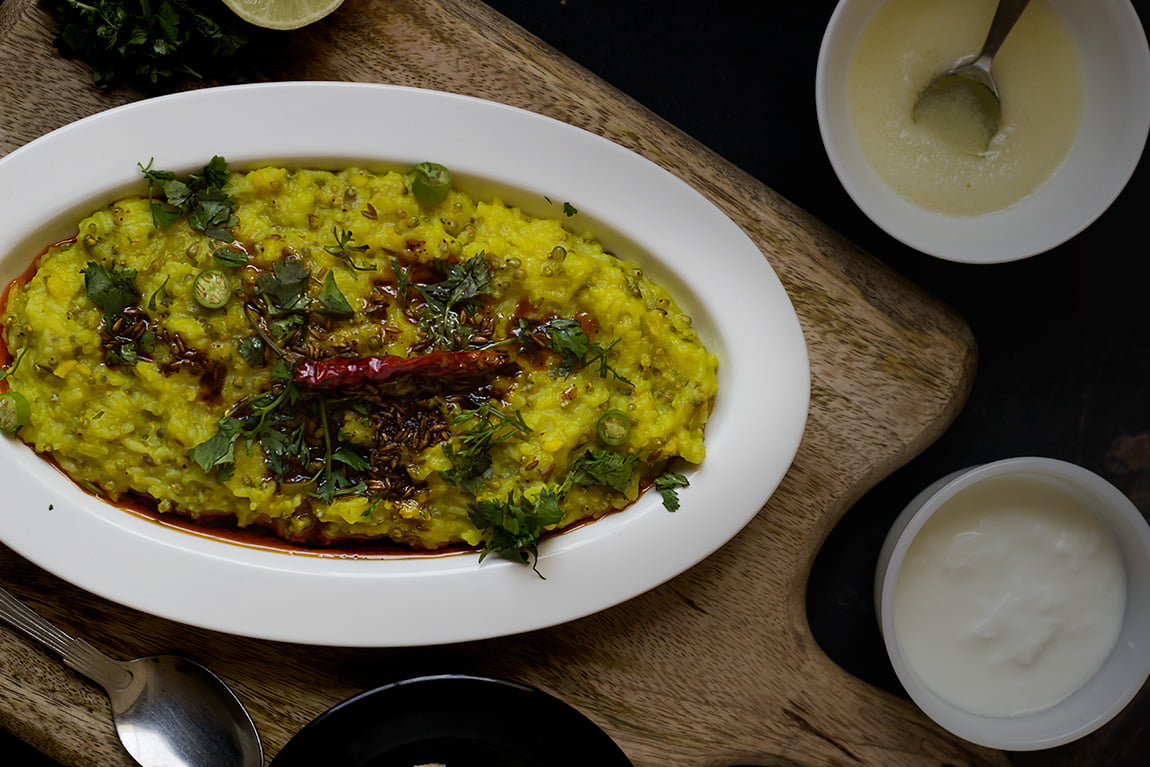 Bajre ki Khichdi
Bajre ki Khichdi sounds very desi, core but making it is one of the simplest task you can undertake.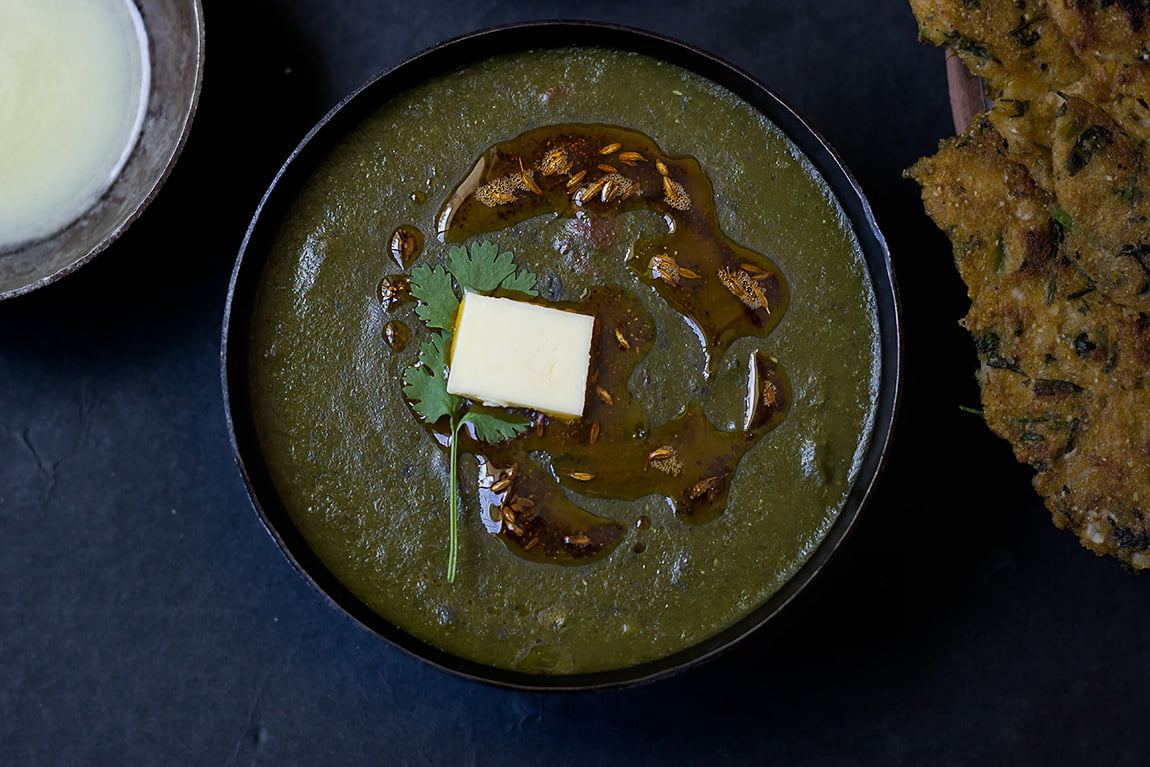 Sarson ka Saag
The quintessential Sarson ka Saag for you and me every winter is finally on the blog! Rich, aromatic and flavorful in every bite.
Undhiyu
Undhiyu is a seasonal vegetable with coarse gravy, which is primarily eaten during the months of December to February. It requires plenty of fresh greens, legumes and roots – brought together to give unique flavour and rich taste to the dish.
Mathura ke Dubki Wale Aloo
A simple curry made using freshly round whole spices and spinach. Yes the addition of spinach lends an amazing dark colour and taste to the curry.
Paneer Spinach Kofta Curry
Kofta curry to please the soul – a balanced yet crowd pleaser with the richness of paneer for the delectable taste.
Kamal Kakdi ki Subzi
A simple yet exclusive vegetable. The lotus stem is crunchy and firm. A must try dish if you have never eaten it.