Spinach Ragi Millet Brownies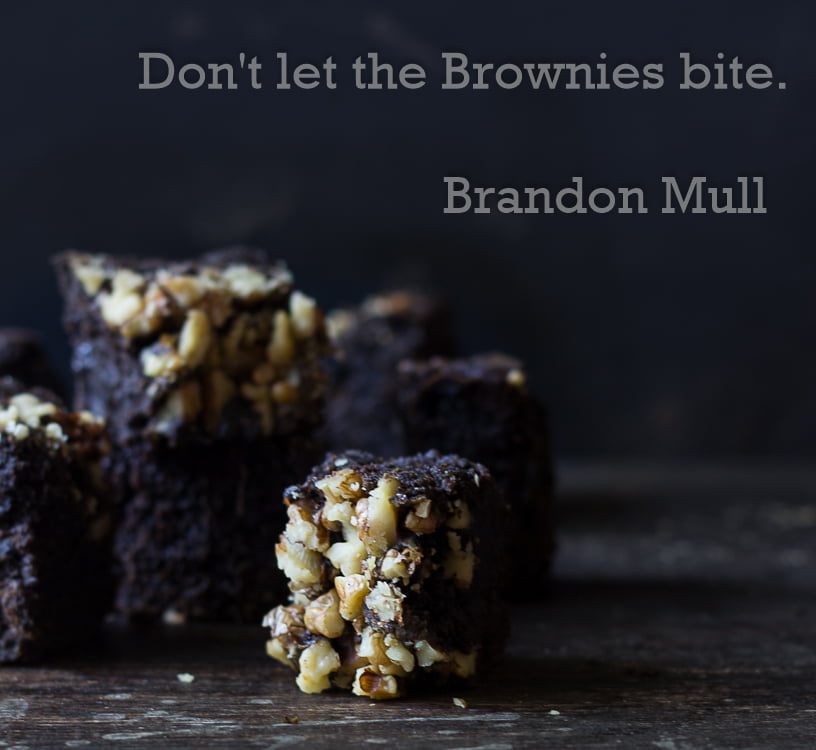 Ingredients
| | |
| --- | --- |
| 200 | grams of dark chocolate, roughly chopped |
| ½ | cup (113 grams) of unsalted butter |
| 3 | tablespoons of cocoa powder |
| 2 | teaspoons of vanilla extract |
| ¾ | cup of sugar |
| ½ | cup of home-made curd |
| ½ | cup of spinach puree (made using ½ bunch of fresh spinach leaves) |
| ¾ | cup of whole wheat flour |
| ¼ | cup of ragi millet flour (nachani ka atta) |
| ¼ | cup of sorghum millet flour (jowar ka atta) |
| ½ | teaspoon of baking soda |
| ½ | teaspoon of baking powder |
| ½ | cup of roasted walnuts, coarsely chopped |
Preparation
| | |
| --- | --- |
| 1. | To start with, puree the spinach. How to puree spinach - If you are using baby spinach then no prep is required, you can directly steam them. But if you are using mature spinach like me, then fold leaves in half lengthwise with the stem outside, then strip the stem off the leaf. Now steam the leaves for 30-40 secs. Allow to cool down the leaves and then puree them in a grinder until smooth, without using water. |
| 2. | Preheat oven to 180°C. Line and grease 8 inch square pan. |
| 3. | In a heat proof bowl, add butter and chopped chocolate. Melt them together in microwave using 30 secs spurts. Giving a quick whisk in would help speed up the melting process. Whisk in vanilla and cocoa powder to the butter chocolate mixture. Set aside. Sift all the flours, baking powder and baking soda in a separate bowl. |
| 4. | Whisk curd, sugar and spinach puree in another big bowl. Add melted chocolate mixture to the yogurt spinach mix. Gently fold in the sieved flour mixture to the wet ingredients. Fold in roasted walnuts. |
| 5. | Pour the batter into prepared pan and bake for 50 minutes until the tester just comes out clean. A few crumbs sticking to tester are ok. You do not want to over bake a brownie. Let cool. It took longer for me to bake this recipe due to addition of spinach puree as it is high in water content. You would need to monitor the baking after 30 minutes. |
| 6. | Preferably let the brownies cool overnight and then slice them with a plastic knife instead of a steel one, it is easier to slice the brownies. Serve warm with ice-cream and sauce on the side. |
---
Notes
Loosely adapted from here.
Due to addition of spinach puree, the timing increased as center didn't cook completely. I have updated the recipe by reducing moisture content used, but if you find that the center is very soft and outside is cooked, then I suggest lowering the temperature to 160°C and cover the pan with aluminum foil. Bake this covered pan for 10-15 minutes till just done with few crumbs sticking.
You can add puree, cooked or steamed carrot or beetroot puree as well.
The original recipe also tastes very good.