HELLO. I AM DEEPALI.
Food stylist & photographer. Loves nature and healthy food, and good coffee.
The story behind this food blog
Lemon in Ginger is my alter ego, it is where I exist beyond family, and friends – for myself. The voice here is mine and I share a slice of my life with you.
My mother is an excellent, award-winning cook and some love for cooking may have rubbed off on me growing up. Here I share mostly, made or baked from scratch recipes, using local ingredients and recipes which I have learned from my mother and I wish to chronicle them.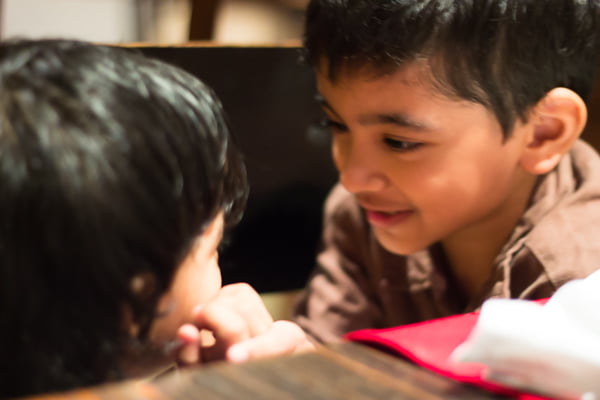 Frequently Asked Questions
Photographic equipment that I usually use
Camera: Sony A7IV
Lens: Sony 90mm f 2.8 macro
Post-production: Lightroom / Photoshop / Rush
Mobile: One Plus Nord CE
How to start as a food blogger?
A food blogger is someone who loves to share their food ideas in various forms of media to a larger audience through a blog.
The interest to share your food journey with other foodies is the basic step to starting a food blog. Then choose a blog name, find an online platform, and work on various features of content and development of the blog come later. The process is evolving and a learning one in which we make friends with like interests.
Can I download recipes from this blog?
Yes, users can save our recipes as documents or print them for their individual reference.
Wanna know more? Check out the FAQ page.
My dad was a great traveler and he has passed his passion for exploring to all 3 of us (me and my sisters). We learned to see beyond tourist attractions in a place, to enjoy the culture and local life of any place and that is what I bring to you with my Travel Photo Journal.
This space also represents what I enjoy eating at various restaurants and share with you the best this city has to offer through the reviews.
I also explore and practice my photography using raw ingredients, fruits, vegetables, and anything worth clicking and present them to you in Photo Series. I am continuously learning photography and evolving with each click – I also share my photography gear, behind-the-scenes, and some tutorials with you in my Food Photography posts.
Cooking is about passion, so it may look slightly temperamental in a way that it's too assertive to the naked eye.

Gordon Ramsay
Thank you for reading
I am a dedicated homemaker living in the city of retirees – Pune, have two naughty kids keeping me on my toes always. And when time permits, I am a Fashion Technologist by education, a Buyer for fashion brands by profession, a Food Photographer (foodographist), a Food Stylist by passion, and Recipe Blogger by choice. My research paper on Food Blogging – Practices and Processes employed behind the scene have been published in the International Journal of Social Science and Interdisciplinary Research.
I would love to work with you. If you wish to collaborate on anything related to food/ travel/ lifestyle, contact me.
Thank you for visiting Lemon in Ginger and I hope, we will see each other again, and again.
Do you have questions about recipes? Wanna work together? Feel free to write to me deepali@lemoninginger.com for all inquiries!