Divegar is a small beach town located on the Konkan belt. The beaches alongside it are clean and beautiful to frolic in. Read on for my experience there.
I am back to blogging after a break (again!) but this time the break was for medical reasons. I underwent a surgery last month and was taking things slow to recuperate well. When we are younger, we do not understand the importance of recuperation well and when those past mistakes come back to haunt us in old age, we regret. I have done similar mistakes and few of those mistakes have come back to trouble me, so I decided to not repeat the mistakes and really take time getting back to work. I feel better and ready to take on the world! Bring it on!!
For over a year I have not been regular with blogging due to many reasons like full-time job, personal commitments, kids, lack of time and most of all somewhere I lost the zing to create and post recipes. My resolution for 2018 is to bring that zing back and to flood your inboxs with new recipes/ posts/ travelogue regularly.
To start, today I will share about my trip to Diveagar which happened almost 15 months ago. But I totally put it on back burner and never got around to sharing it with you. My travel stories are not really about about places to see, things to do or points to watch – they are rather more about food, having a great time with family and being totally laid back and let the place take over you. Since we are a family of four and it's very tough keeping kids engaged and happy on a trip where there is no TV, no gaming zones, no WiFi and really no kids oriented activity, we try to keep our trips short and take active hand in instilling the habit of let nature take over you.
We stayed in Exotica resort, which was previously run by MTDC at Diveagar and it is one of the best resorts in this place – neat, walking distance from a beach, good food and really beautiful and rustic in its setting.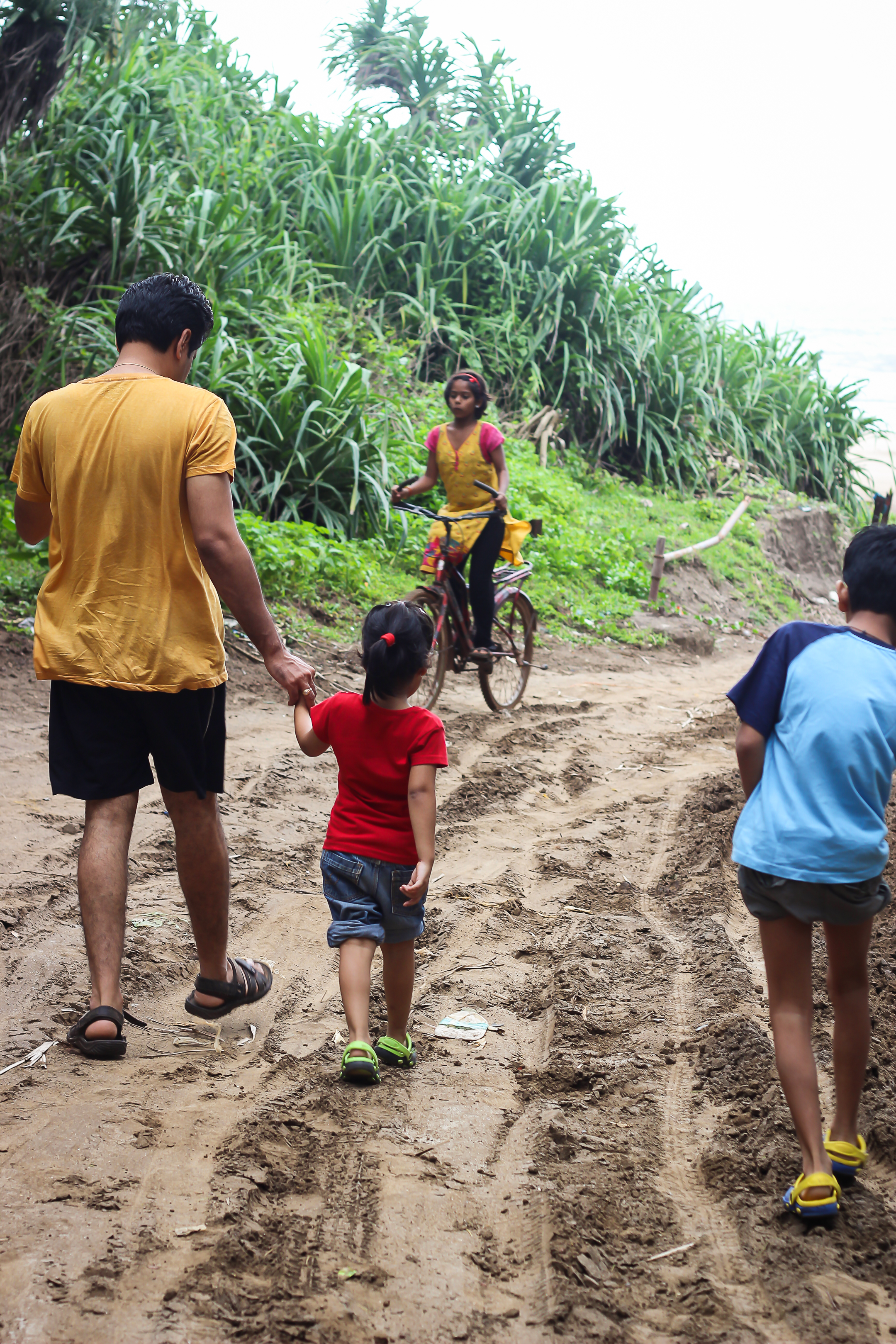 Kids had a great time for the two days we were there. Mornings and evening were filled with walks to the beach and loads and loads of fun in between with in-house games likes carom, badminton, table tennis. If you carry your own indoor games, then this place is a paradise. You really don't need much in this little quaint town.
The hammocks and random magazines keep you occupied for good number of hours and nothing like snacking in between.
Next day we drove down to Hari-Hareshwar which is barely an hour's drive away. The best part of the trip was the drive between Diveagar and Hari Hareshwar. It was just gorgeous. The shoreline running parallel to the road makes for the most beautiful drive I have undertaken in a long time.
The temple there is very famous but unfortunately we were not allowed to enter as I was not wearing an Indian outfit. Well no need to elaborate my sentiments on it here. Though the approach to the beach attached to the temple is open to everyone, but sadly it was a very dirty area and we didn't over-stay our welcome there.
The hotel run by MTDC in Hari-Hareshwar is excellent, next to an unsoiled corner of the beach with waves crashing in on the stones and a beautiful view. And the food served is amazing. We didn't check-in the hotel but the kitchen is open to anyone, so we had a very simple and satisfying lunch.
I recommend both Exotica in Diveagar and MTDC resort in Hari Hareshwar if you planning overnight stay there.
We kept the trip and short and didn't cover many beaches but you can explore many smaller and clean beaches around if you wish to.
Subscribe to my blog to stay updated on more travel stories and food adventures with me.