Homemade Garam Masala Spice Blend is a flavorful Indian Spice Mix perfect for curries and more! I have several recipes on the blog here where garam masala or allspice powder is added to enhance the taste and comfort of the food. You can try aloo wadi, panchmel dal, dubki ke aloo, etc
In another piece of news, happy to share that the above click of Garam Masala titled 'The Spice of Life' has won second place in the Miscellaneous Category in Annual Photography Competition.
Click here to see a screenshot of the result and my Instagram post announcing the same in Dec 2020.
In the past also, my pics have been featured in print under Top 100 and were displayed in the exhibition. Those pics were special because they were clicked using a Canon Point & Shoot and hence were part of the Mobile Camera Category.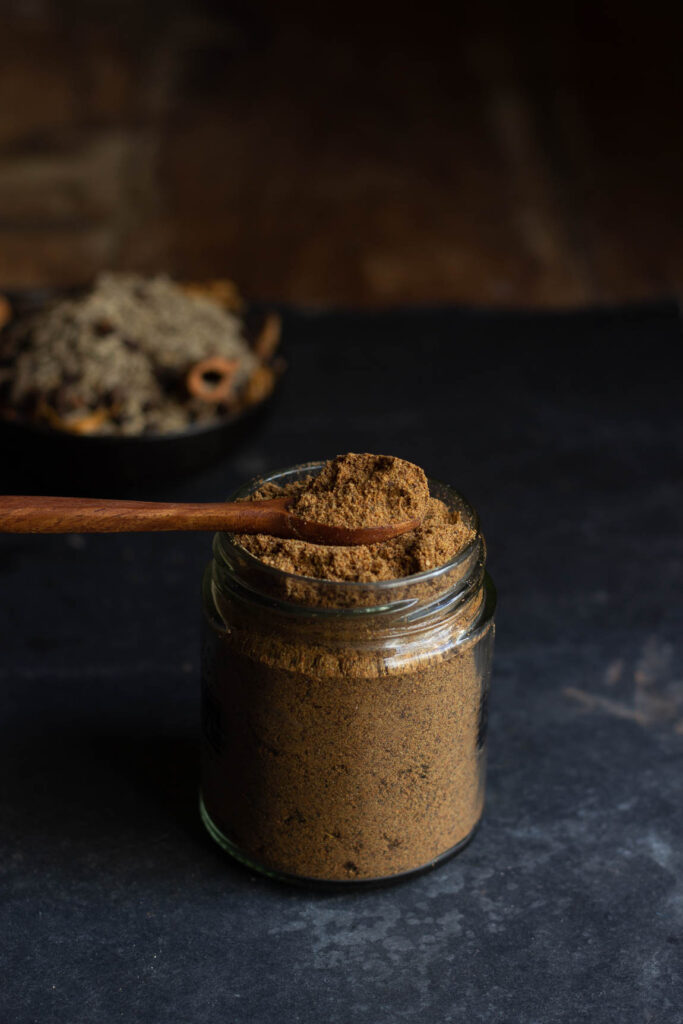 This Homemade Garam masala recipe is an heirloom recipe which my grandmother, mother and now I follow. It is a simple, quick, and no-fuss recipe.
All spice powder is considered warm and suitable for moderate to cold climates, especially in north India. It is made using whole spices and is strong in flavor. The literal meaning of garam masala is 'hot spices' but here the hot refers to the warmth and depth of flavor. It adds a little spiciness to the dish but is more characteristic with the addition of complex flavors.
It is best sprinkled on top of the dishes towards the end of cooking before serving. It can be added to sabzis, dals, curries, etc. It makes the dishes fragrant and intense in flavor.
Garam masala is made by grinding all the whole spices together in a mixer and storing the ready garam masala in an air-tight container.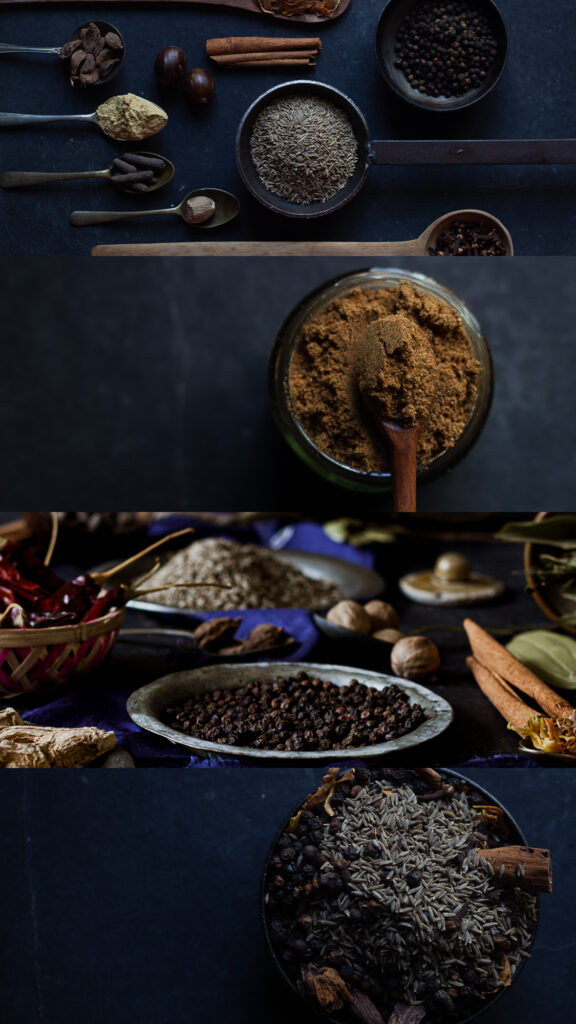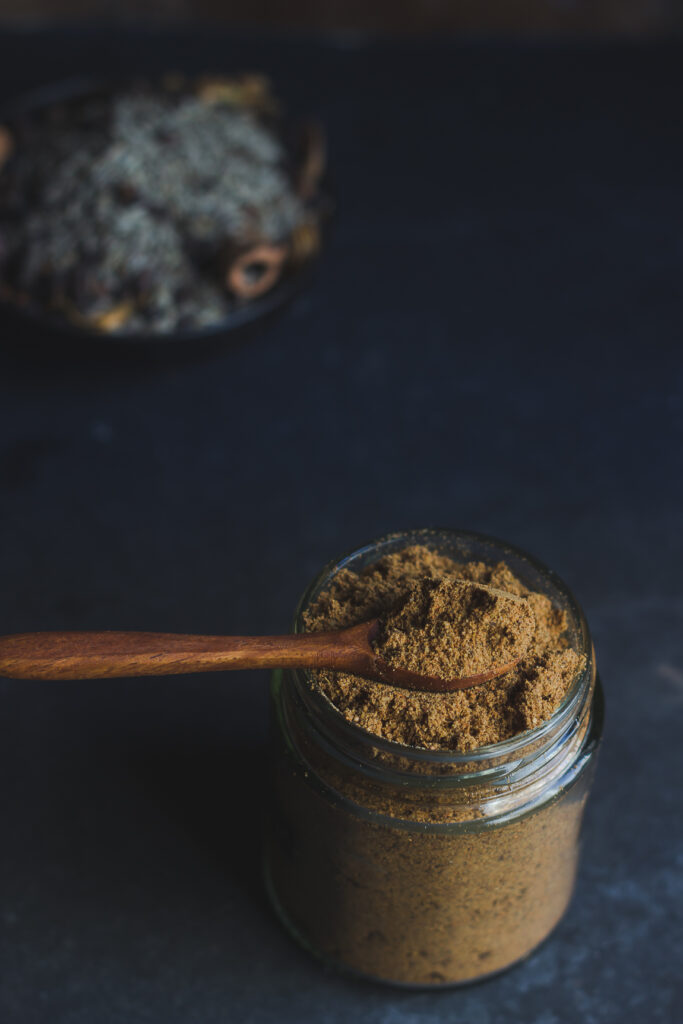 Print Recipe
Homemade Garam Masala Spice Blend
Homemade Garam Masala Spice Blend is a flavorful Indian Spice Mix perfect for curries and more!
Ingredients
100

g

cumin seeds

jeera

80

g

whole black pepper

kali mirch

20

g

clove

laung

20

g

big cardamom

badi elaichi

10

g

nutmeg

jaiphal

10

g

mace

javitri

30

g

cinnamon stick

dalchini

10

g

long pepper

pipal

20

g

whole dry ginger

saunth
Instructions
Notes
When properly stored, garam masala can stay fresh was months.
Pro-tip: Remove a small portion and keep it for regular use and refill when over. Do not expose the entire batch to use everytime.