Namkeen Vermicelli with Bread Crumbs is a my mother's way of serving this popular breakfast dish. The delicious namkeen seviyaan are mixed with deep fried bread pieces for a richer and fuller breakfast or snack.
This is one of my favorite breakfast. Enjoy more breakfast recipes like moong dal cheela, matar ke paranthe. And not just mine slowly V & other family members have also happily adopted this breakfast. You would wonder that what is so special in making savory vermicelli, all household has this once a while or once a week. Well the specialty lies in addition of bread & the way it is made.
And not just me, this recipe is enjoyed by my mamaji as well, whenever he is visiting us, he makes it a point to stay for breakfast so that he can enjoy this. Hats off to you mom for creating something so enjoyable. Even my MIL has incorporated this recipe to her taste into her own.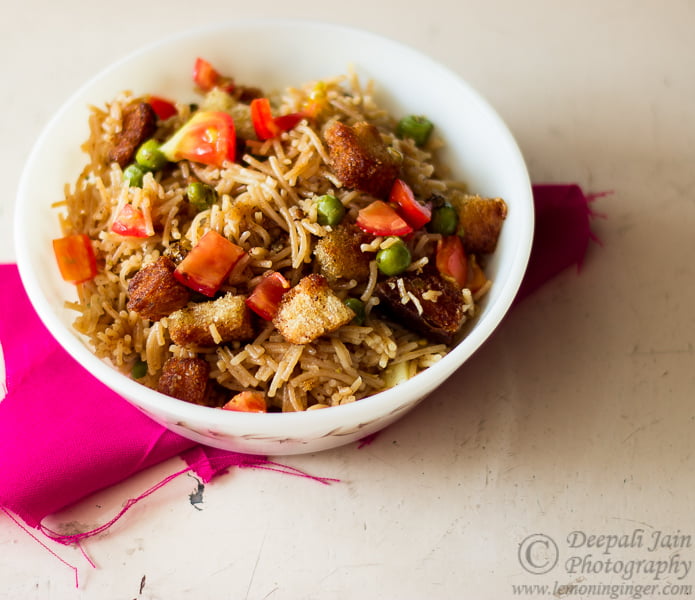 This is a yum tasting & filling breakfast. Even my son eats it. If you want, you can replace ghee with oil in all steps but trust me the taste really comes from ghee. You can also skip roasting vermicelli in ghee/ oil completely. But again this enhances the taste of the dish.